BOARD OF TRUSTEES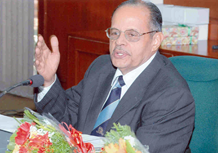 Prof N R Madhava Menon
Chancellor, Guru Ghasidas Central University, Chhattisgarh, Hony.Professor and IBA Chair on Continuing Legal Education, NLSIU, Bangalore. Prof. Madhava Menon is one of the long-serving, popular legal educators of the country.
Read More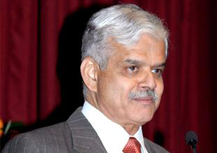 Dr K Mohandas
Dr K Mohandas till recently Vice- Chancellor of the Kerala Health and Allied Sciences University . He is a former director of Sree Chitra Tirunal Institute of Medical Sciences and Technology. He was the chief anaesthetist when the first open
Read More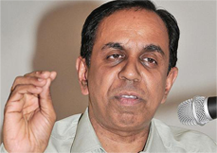 Shri. C. J. George
Shri. C. J. George, the founder Managing Director of Geojit BNP Paribas Financial Services Limited, has over 28 years of professional experience in the securities market. A pioneer in his field, he has presented numerous papers related to the
Read More
Shri. Yusuffali.M.A
Mr. Yusuffali M.A., Managing Director of Emke LuLu Group ranks among the top NRI Business leaders in the country. With an annual turnover of US$ 4.5 billion globally, Emke LuLu Group owns the Lulu Hypermarket chain in the Middle East and
Read More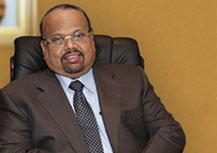 Shri C.K. Menon
Shri Cheril Krishna Menon, popularly known as C K Menon, is a prominent NRI entrepreneur in the GCC region for more than 35 years now.
Read More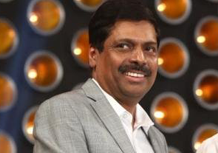 Shri. K Madhavan
Mr K Madhavan is an achiever who has steadfastly followed the right business practices without ethical compromises in his areas of pursuit. He entered media industry after years of routine rigours in banking, corporate finance, treasury
Read More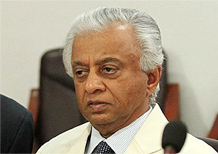 Shri. T K A Nair
Starting his career in Civil Service in the Punjab Cadre, Shri T.K. A. Nair served the state governments of Punjab and Kerala and Government of India for over a half of century from 1963 to 2014. He was the Chief Secretary to Government of Punjab
Read More
B.chandrasekharan Nair
Chief Executive Officer
Mob:9847522269
rsdbcn@citizensindiafoundation.in